My garage/storage building became a huge mess piles up with boxes of vintage items I have accumulated from buying in bulk or doing estate clean-outs. It was time to have a garage sale (Yard Sale)! So I tried to organize items (somewhat) and get the junk & treasures spread out so people could see items and dig through boxes. The yard sale / garage sale was a big success. We had at least 500 people stop by on Friday and Sat (No Sunday Sale).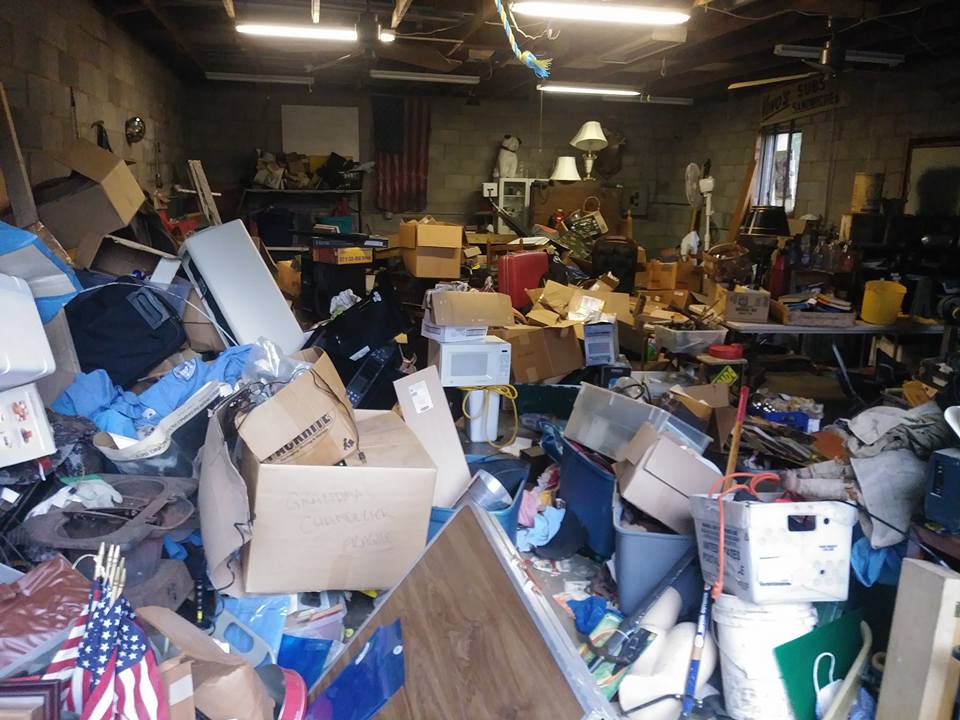 Here is How I Advertised/Promoted My Garage Sale.
Protip: Start Advertising Your Sale about 1 week in advance! – Some people like to plan ahead and getting some community gossip about your sale takes a bt of time. Give people a few days notice and you will see a major increase in traffic!
Advertise Free On Facebook: If you don't use facebook to advertise your  sale you are going to lose 50% of the traffic! Facebook gets a huge response for yard sales and you can interact with people who have questions about the sale (if you choose).
---

How To Advertise a Yard Sale / Garage Sale On Facebook
Create an event on Facebook. That's right make your sale an EVENT.
To create a public event on Facebook:
From your News Feed, click Events in the left menu.
Click + Create Event on the left side.
Click to choose between a private or public event. … (CHOOSE PUBLIC)
Fill in the event name (Big Explosive Vintage Garage Sale), details, location and time. …
Click Create! – Now you have the EVENT made! Invite all your friends to the event and ask them to share it also share your event on "groups or pages" you think will help you spread the word.
---
Promote Your Sale On Local FaceBook Yard Sale Pages.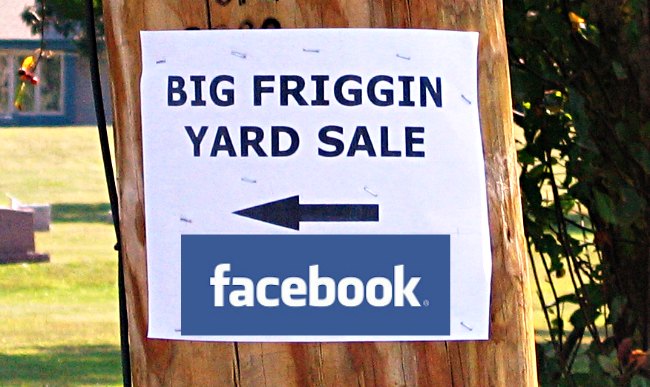 There are Yard sale pages in your local area where people post items for sale – These pages usually have thousands of members and there are multiple pages you can advertise your sale on most likely. 
Add lots of pictures to your post of items you have for sale.
Give them the days and times and location of your sale.
Tell them what you will have and about your highlight items like Tools, Fishing, Vintage, Gaming, Boy Scout Items, WW2, Military, Ammo, Old Signs, mention any of the trending items in your listing. LOTS OF PHOTOS!

Protip: TIME SAVER

After you create your first post – click on POST TO MORE PLACES and Facebook will post to other similar Groups!
Done With That!
Protip: After the first day of your sale go edit your posts and mention what you have added for day 2 or what is left. Freshen up your post!
---
Craigslist Is KING – Make a good craigslist Garage Sale Ad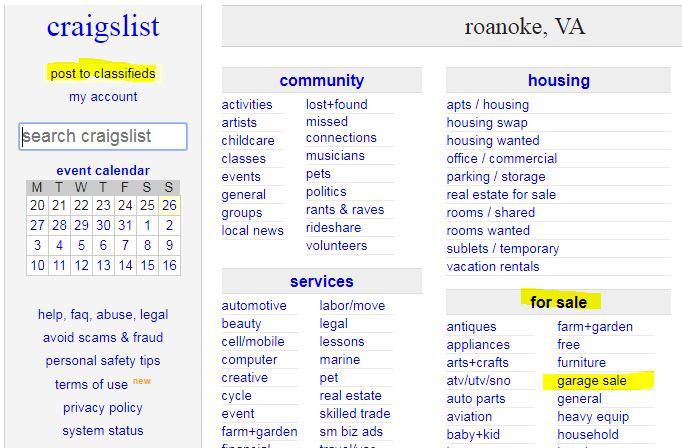 Craigslist will bring in a BIG crowd for you – Best of all the ad is FREE! 
 Visit craigslist click create post > click For Sale By Owner > Click Garage & Moving Sales
Fill out the ad placement form with your Title (Use a Catchy Title) Like GIANT 40 Accumulation Yard Sale – Treasure Hunt! – Create a good description and make a list of items your sale will have – include time day – location – parking info – and other details.
Submit Your Ad and Check Back On It in 2 days to see if you can renew it (this will make it jump ahead of other ads).
---
Make & Use AWESOME Yard Sale & Garage Sale Signs
Be Creative With Your yard sale Signs. Use bright colors and good poster board – Cheap posters bend too easy and may fold over or tear off poles. Use Large Arrows and If The sign is far away from your location put the address on the bottom. Put the dates on the sign Fri/Sat 8-12/8-13. Funnel traffic from main roads and create a sign trail leading them to your location. Put multiple signs and balloons in front of your sale! I used 12 signs total and went as far as 3/4 of a mile away and funneled traffic in to my sale. I made small teaser signs to keep them going on long roads. (Remove Your Signs When Sale Is Done)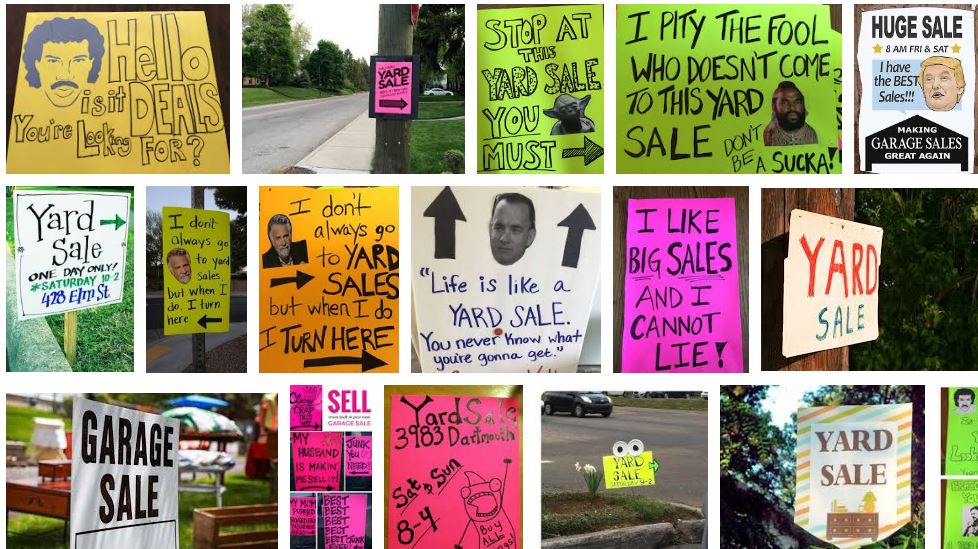 ---
Local Newspaper Ads  : These are not popular anymore and cost $$$ unless your town is really Rural with bad internet services and shoddy connectivity on Mobile – I would not use them. But it could only help if you do use them! The only plus is if your newspaper has online ads included that rank high on google when you search "Your Town Name + Yard Sales)
---