Unique Vintage Scrapbook Entries Hidden Treasure
You never know where vintage and antique treasures are hiding. When looking for small valuables keep your eyes open they can be tucked away in the most peculiar places.
Finding antique photo albums and scrapbooks from decades ago is very common. Scrapbooks and albums were a big part of keeping memories in the old days.  This scrapbook has a lot of interesting articles within.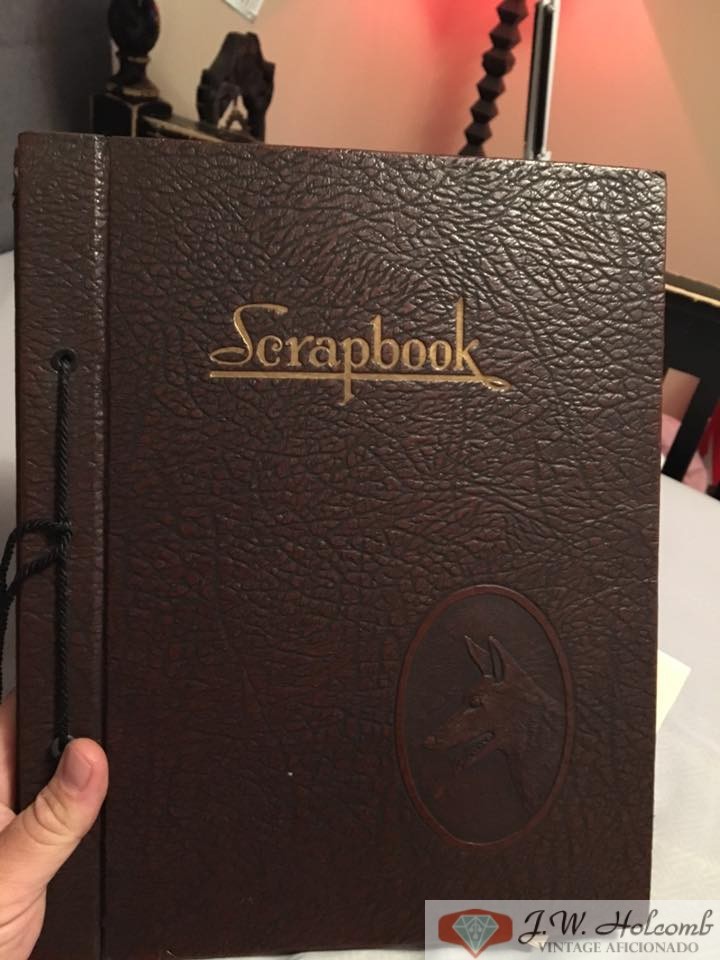 Late 1930's (40's) Leather Scrapbook  Featuring A German Shepard On The Cover. Appears to be your average scrapbook…
A page containing a handmade Valentines day card from a man to his sweetheart. A sweet gesture and crafted with love! Money could have been tight back in the old days for some families and hand made cards were common.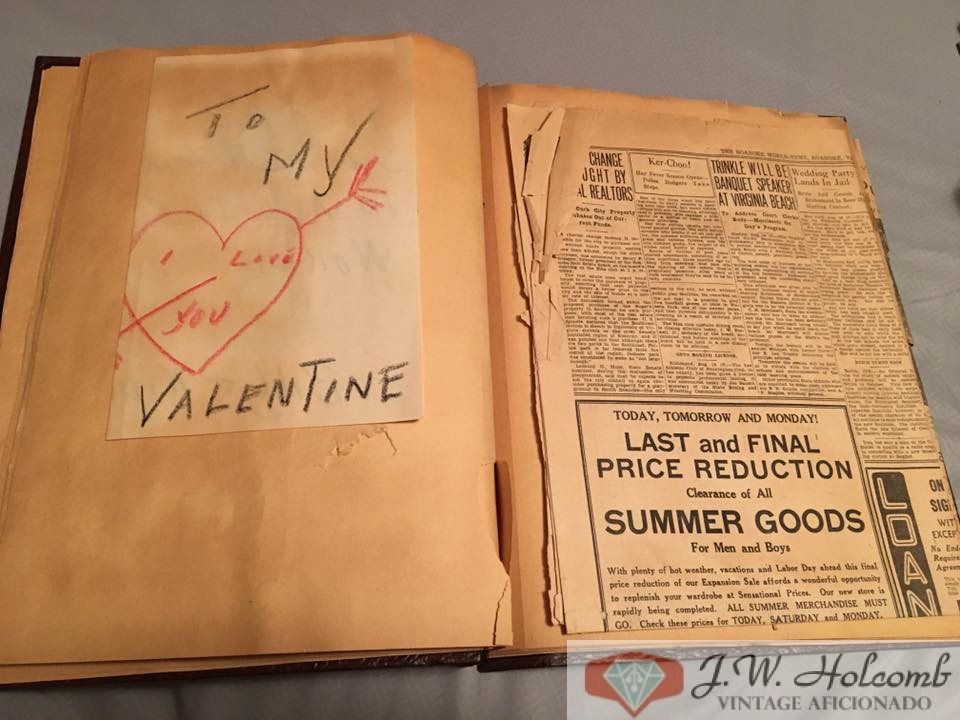 But wait check out the inside of this creative card…
In vintage folkart style this man creates a piece of art with a hidden surprise for his sweetheart. Do you see it?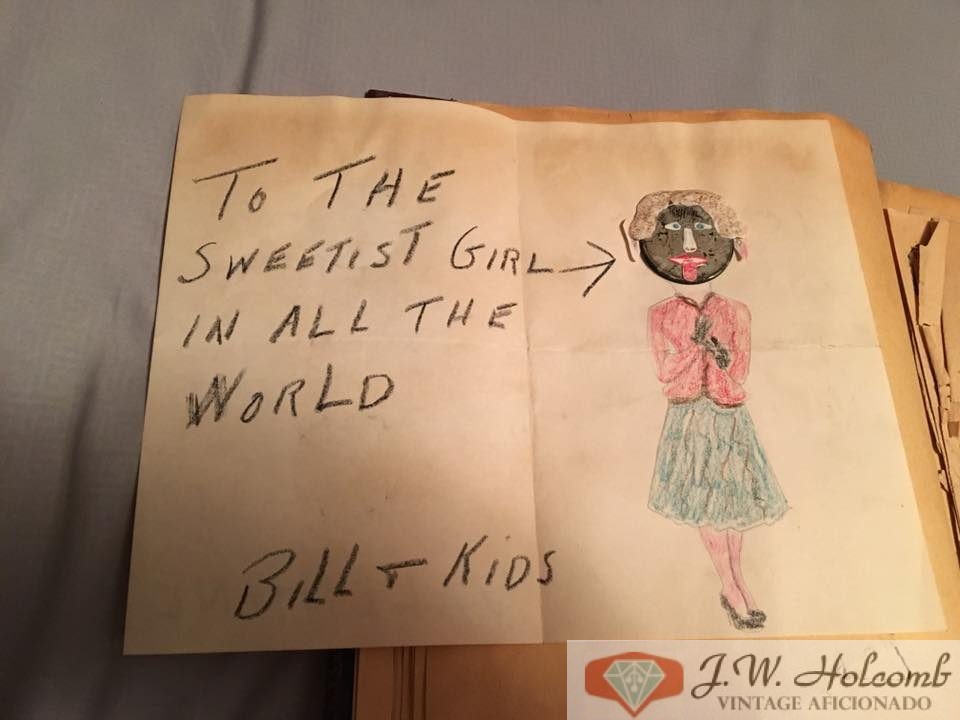 Look closer at the drawing he made representing his sweetheart. The money he saved on the card literally went in to the card…
Take a look he gave his sweetheart a hidden gift and it is apparent that she valued the love he put in the card more than the hidden treasure as she kept the card intact for the remainder of her years. A sweet gesture! This is a very neat piece that we will frame and keep intact so the love they shared will be remembered.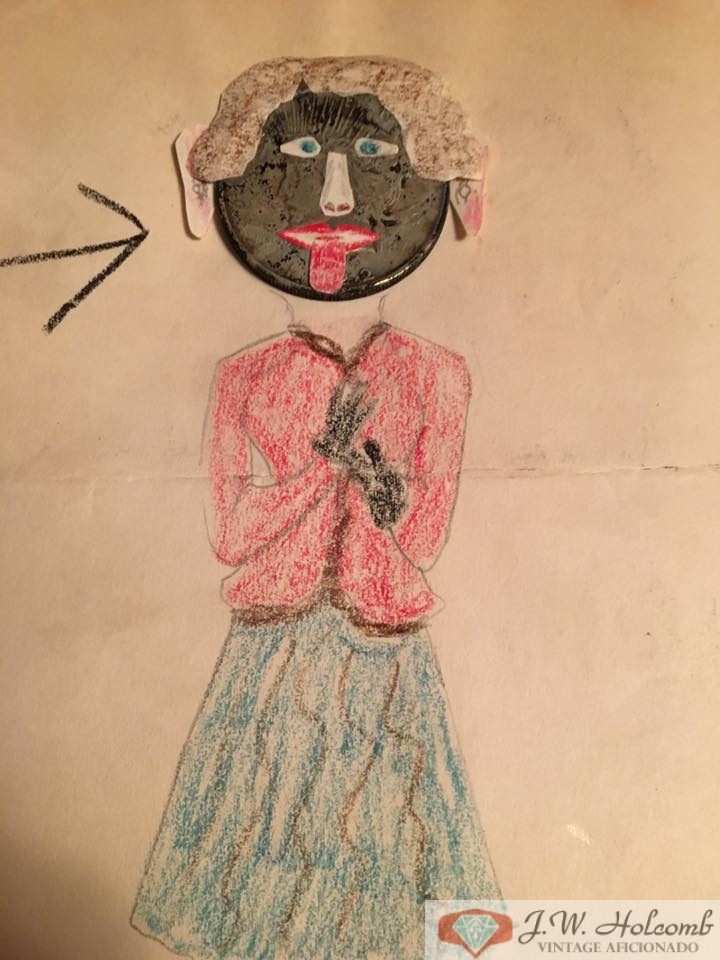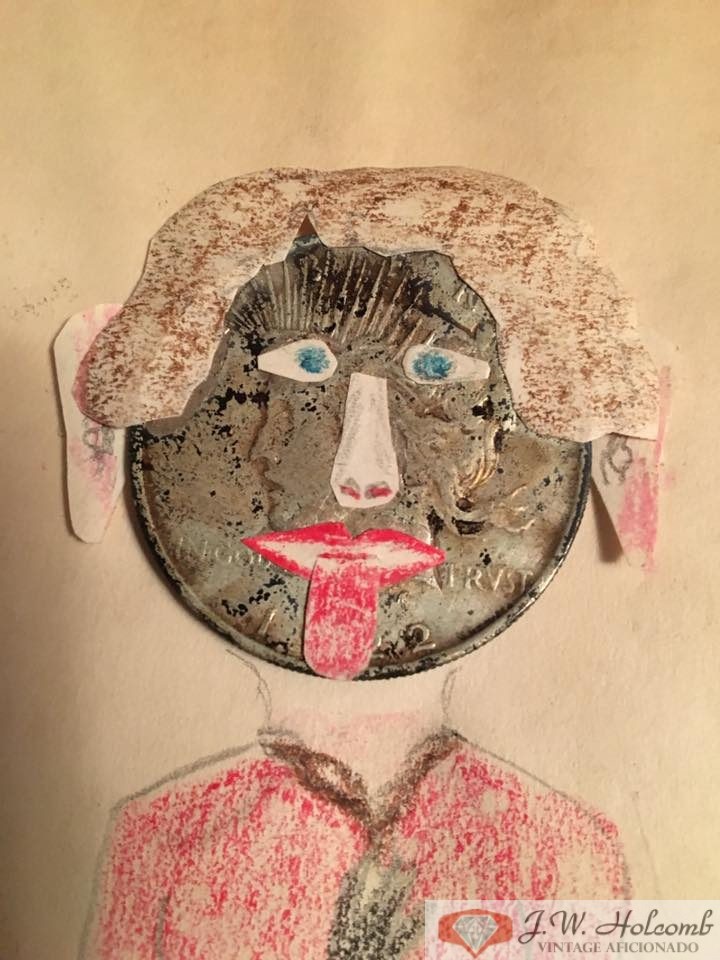 A silver dollar back then went a long way and was not easy to save for most… The next time you find an old album or scrapbook keep a close eye out for hidden treasures! The treasure in this case is not the hidden coin but the creative art this man created.