[adrotate banner="1″]
A new monthly subscription box service by vtgbox.com offers a unique monthly experience to those interested in vintage curiosities, oddities, vintage trinkets, and more. Visit The Site: VTGBOX.COM
J.W. Holcomb the creator of vtgbox.com has been buying, selling, and collecting vintage and antique items for over 20 years and is one of the leading experts on finding, identifying, and appraising unique antique and vintage "smalls". From old advertising items, oddities, paper antiquities, old postcards, old toys, comics, to railroad and occupational antiques, J.W. Holcomb has dealt with almost all types of vintage and antique items. Vintage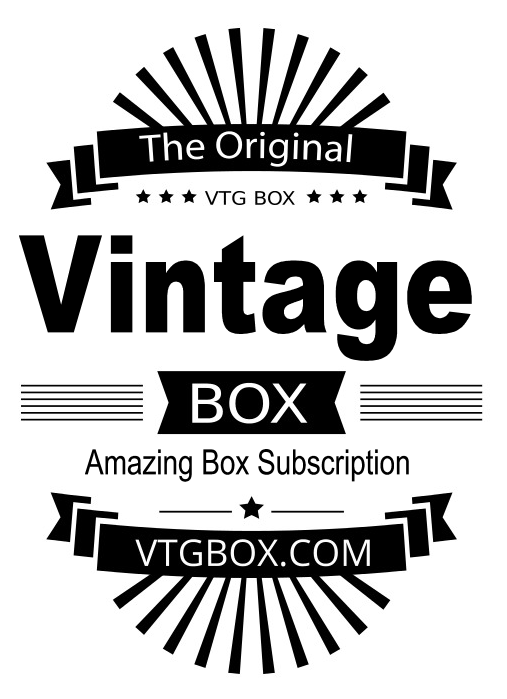 Jewelry, Coins, Paper Antiquities, and Curiosities would be his favorite type of vintage treasure to unearth from the original source.
Over the years the idea of having a monthly box of vintage items compiled and delivered to fellow enthusiast, collectors, and resellers has been something J.W. wanted to do. The new venture vtgbox is set to lunch in beta mode with a limited number of subscriptions available in July 2018.
The new website describes the vtgbox.com as a curiously curated monthly box full of hand picked vintage items, trinkets, estate items, vintage treasures, antique goodies and more. From antique photos, postcards, vintage jewelry, vintage toys, comics, railroad items, oddities, collectibles and more. The VTGBOX promises to always be chock-full of vintage value and curiosity. These boxes are great for collectors, gifting, or resellers.
All subscribers to the new monthly subscription service/product will receive their boxes the first week of each month. Each month members/subscribers of VTGBOX will receive an eclectic assortment of vintage goods and antique wonders delivered directly to their home or office. A small profile of each subscriber is collected in order to semi-customize the experience. For example a box recipient may want to share with VTGBOX that they collect coins, old toys, oddities, or like vintage jewelry. All boxes are hand arranged and packed by people who love vintage items themselves. One month you may get a box full of stuff you like and the next month you may get stuff you love. The service is designed to deliver curious fun and value. Each box will contain 10-15 vintage items and is guaranteed to be packed with monetary and entertainment value.
The website also states: "To spice things up a bit – We are including monthly "Luxury Prizes" in random boxes that will include High Value Items like
Vintage 10k-18k Jewelry , Silver Coins, Rare Paper Antiquities, Metal Signs, Metal Wind-Up Toys, Precious Metals and Stones, Antique Pocket Watches, Rail Road Items, and more!"
The service is in pre-launch mode and those interested in the service can visit the website and enter for a chance to win 3 free months of service by signing-up to be one of the first to be notified when ordering goes live. Visit: http://www.vtgbox.com